PAWSEY
Having this name connected by marriage in the mid 1800's in New Zealand (my G G G Aunt Lucy Jane EVANS married Benjamin Smith PAWSEY), I did a search of the internet. I came across a woman overseas who was researching this name also and she in turn wrote to a Mr Alec PAWSEY of Norwich, England. He wrote to me in March of 2000 with the information that I have put on here.

Do you recognise any of the information on this page?
~ New Bells Farm ~
Built c1400, Haughley, Stowmarket, Suffolk, ENGLAND





Joseph PAWSEY (born 1793) farmed here from 1820 onwards.
This oak tree on the property is around 900 years old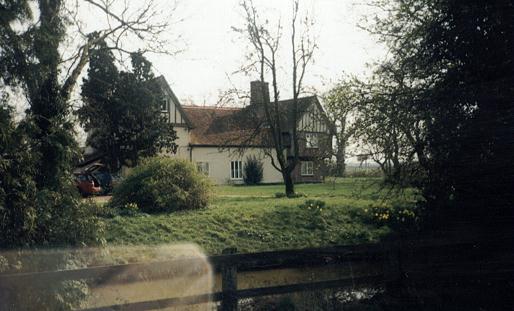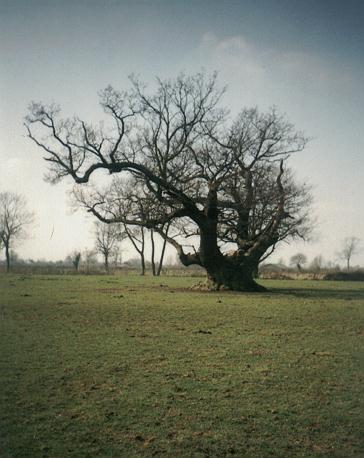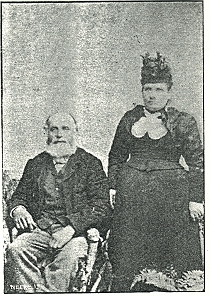 ~ Benjamin Smith and Lucy PAWSEY (nee EVANS) ~
Photo: c1902
Their placing in the family tree below highlighted in blue


John Robert PAWSEY
Born 1826 at Haughley, Suffolk, ENGLAND Died 23 March, 1904 at Balcairn, North Canterbury, NEW ZEALAND
Buried at St Johns Anglican Cem., Ashley Street, Rangiora, NEW ZEALAND
Emigration: 1859 to NZ with wife and children onboard 'Clontarf'

Married on 28 June 1843 at Haughley, Suffolk, ENGLAND to

+Mary Anne Byles SIMPSON
Born c1816 at Haughley, Suffolk, ENGLAND Died 12 October, 1892 at North Canterbury, NEW ZEALAND
Baptised 24 March, 1816 Haughley, Suffolk, ENGLAND
Buried at St Johns Anglican Cem., Ashley Street, Rangiora, NEW ZEALAND
THEIR CHILDREN...

1...John Robert PAWSEY
....Born c1845 at Suffolk, ENGLAND Died 20 February, 1919 at North Canterbury, NEW ZEALAND
....Buried at St John's Anglican Cem., Ashley St, Rangiora

2...Benjamin Smith PAWSEY
....Born c1846 at Haughley, Suffolk, ENGLAND Died 28 July, 1906 at North Canterbury, NEW ZEALAND
....Buried at St John's Anglican Cem., Ashley St, Rangiora

....Married 1869 to

....+Lucy Jane EVANS
....Born c1849 at Surrey, ENGLAND Died 16 December, 1917 at Public Hospital, Christchurch, NEW ZEALAND
....Cause of death: Carcinomia of Liver
....Baptised 10 February, 1850 at St Marks, Kennington, London, ENGLAND
....To NZ aboard 'Cressy' with parents as babe in arms. ....Buried 19 December, 1917 at Rangiora, NEW ZEALAND


Children of Benjamin Smith and Lucy PAWSEY

Mary Ann Eliza PAWSEY
Born 20 December, 1874 at Cust, Canterbury, NEW ZEALAND Died 22 September, 1883 at North Canterbury, NEW ZEALAND
Baptised 24 January, 1875 at Cust - Sponsors: Honor GARDNER
Buried at St John's Anglican Cem., Ashley Street, Rangiora, Canterbury, NEW ZEALAND

Sarah Ann Lucy PAWSEY
Born 18 June, 1877 at Cust, Canterbury, NEW ZEALAND Died: 1947
Baptised 23 September, 1877 at St James, Cust - Sponsors: Elizabeth MCCAULEY and Parents
Buried Springston Cem., Canterbury, NEW ZEALAND
Sarah Ann Lucy married 5 February 1901 at the Presbyterian Church at Cust to...
+Robert BEATTIE
Born 1874 at Cust, Canterbury, NEW ZEALAND Died: 23 November, 1918 at Hornby, Christchurch, NEW ZEALAND
Occupation: Veterinarian
Sarah Ann Lucy married secondly on 2 April 1923 at St Andrew's Church, Christchurch, NEW ZEALAND to...
+Charles Edward DONALDSON
Born c1877 Died: 1949 and is buried at Springston Cem.

Honora Maria PAWSEY
Born 01 January, 1879 at Cust, Canterbury, NEW ZEALAND Died: 1971
Baptised 09 March, 1879 at St Johns Church, Cust - Sponsors: H M GARDNER and Parents
Honora Maria married
+William BALL

Caroline Sophia PAWSEY
Born 30 May, 1881 at Cust, Canterbury, NEW ZEALAND Died: 1937
Baptised 27 July, 1881 at St Johns Church, Rangiora - Sponsors: George PAWSEY, Margaret Jane PAWSEY
Buried Coalgate cem., Canterbury, NEW ZEALAND
Caroline Sophia married on 2 June 1904 at the house of Mr B S PAWSEY, Cust Valley, Canterbury, NEW ZEALAND to...
+George Thomas PEARCE
Born: 31 December, 1879 at Templeton, Canterbury, NEW ZEALAND Died 24 October, 1964

Benjamin Smith PAWSEY
Born 26 December, 1884 at Cust, NEW ZEALAND Died 1962
Baptised 28 January, 1885 at St Johns Church, Rangiora - Sponsors: George Cooper PAWSEY & Mary Jane PAWSEY
Occupation: Farmer
Benjamin Smith married on 10 August 1910 at St Saviours Church, Templeton, Christchurch, NEW ZEALAND to
+Lilian Rosa ALSOP
Born c1890 at Templeton, Canterbury, NEW ZEALAND
Occupation: Domestic Duties

Elizabeth Harriet (Eliza) PAWSEY
Born 04 May, 1886 Died: 1927
Baptised 08 September, 1886 at St Johns, Rangiora - Sponsors: Andrew GARDNER, Honora Maria GARDNER and Parents
Elizabeth Harriet married
+Charles Jonathan EARNSHAW
Born 1880 Died 1935
Charlotte Emily Simpson PAWSEY
Born 30 January, 1888 Died 1949
Baptised 07 March, 1888 at St Johns, Rangiora - Sponsors: Charlotte Emily EVANS and Parents
Charlotte Emily Simpson married to
+Leonard William ALSOP
Born 1886 Died 1952

Joseph Arthur PAWSEY
Born 05 August, 1889 Died 1951
Baptised 22 October, 1889 at St Johns, Rangiora - Sponsors: Joseph Pawsey, Arthur Pawsey and Mother
Medical: Had diabetes that turned into dropsy
Joseph Arthur married c1910 to his cousin
+Frances (Lou) Louisa EVANS
Born 1889 Died 1977

Alice Frances PAWSEY
Born 05 November, 1891 Died 1968
Baptised 17 May, 1892 at St Johns Church, Rangiora - Sponsors: Parents and Barbara MCLAUGHLAN
Alice Frances married
+George Thomas COX
Born 1885 Died 1970
...3 Child PAWSEY

...4 Child PAWSEY

...5 Child PAWSEY

...6 Child PAWSEY

...7 Child PAWSEY

...8 Child PAWSEY

...9 George Cooper PAWSEY
...Occupation listed in 1884 as Farmer of Stoke, Canterbury
...George Cooper married
...+Margaret Jane (Maggie) MCAULEY
...(I have their children's details if required)
Main home page ||| About me ||| Surnames from my lines ||| Surnames from my ex husbands lines ||| New Zealand Museums Online